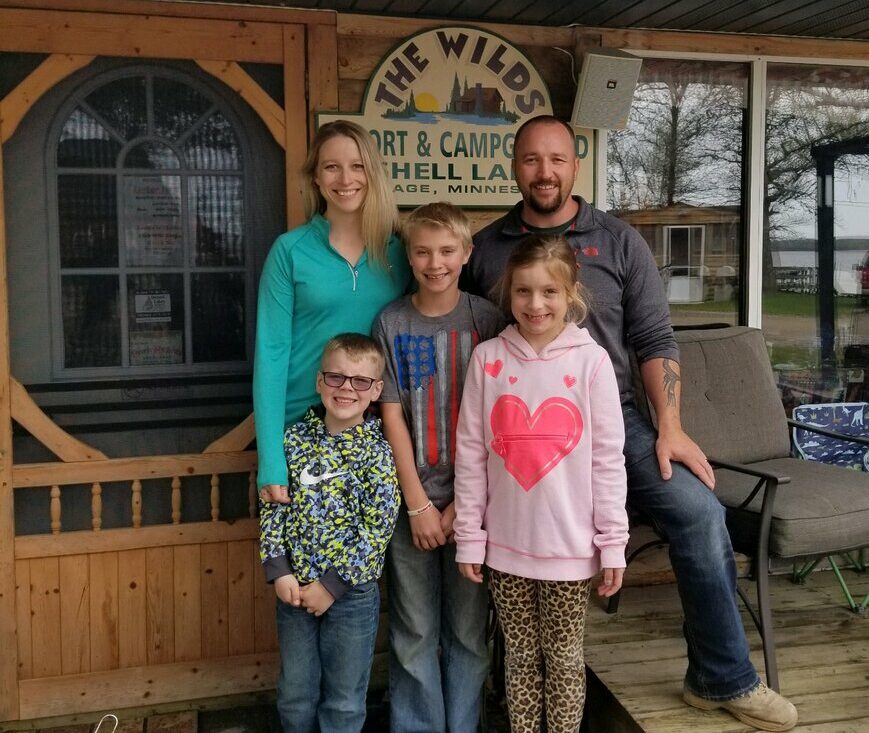 Exploring the idea simply wasn't an option.
After months of asking questions, conducting market research, and testing the waters, we took the plunge. A 71-year-old resort on the shores of Shell Lake, full of history and potential, caught our eye. It was exactly what we needed to find our wild.
After the purchase we began making improvements right away. We built a shower house, added dozens of new campsites, and grew the list of fun activities available to our guests. Ideas for how to make The Wilds Resort & Campground a family destination flooded our minds!.
Now our days are spent working side-by-side as a family. The kids are learning life skills and spending hours exploring the 45 acres of resort land. We're working together to make The Wilds a masterpiece of outdoor adventure and relaxation.
It's been wonderful, operating as a family unit to shape our resort. Our sincerest hope is that our own experience will pave the way for our guests to find their own wild!
If you've found YOUR wild at The Wilds Resort & Campground, we'd love to know about it! Reading stories about our guests connecting with each other, themselves, and nature reminds us that our work is working!